Bogey Has Grown
---
My jungle/cross has grown quite a bit in the nearly 3 years I've had her. Actually, I'm assuming female due to the relative girth, never have probed or popped to be certain. Bulk is comparable to the female BCI that's about a year younger, though not yet 6'+ like this one. The yellow really came out much brighter than I imagined when I picked out a wee baby.
Here's a pic from November of 2014, mostly browns and a bit of black: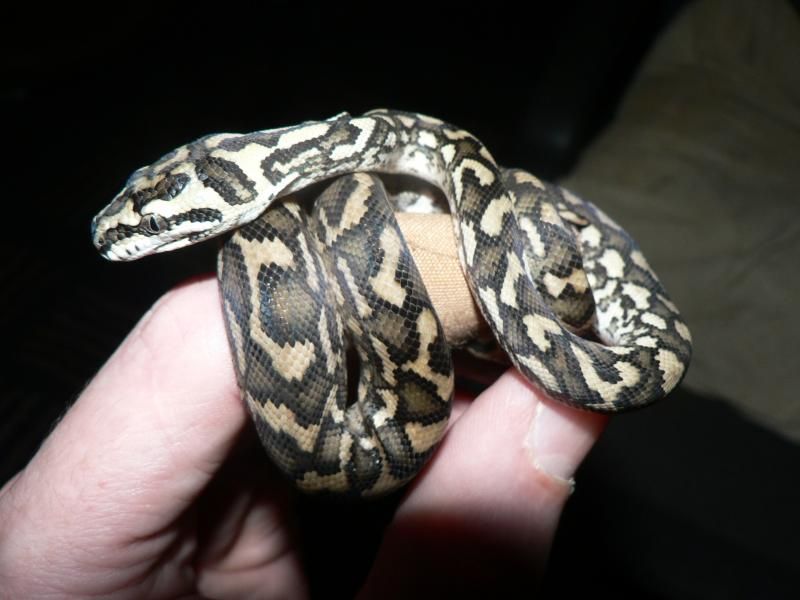 Caught in middle of shed in February of 2016: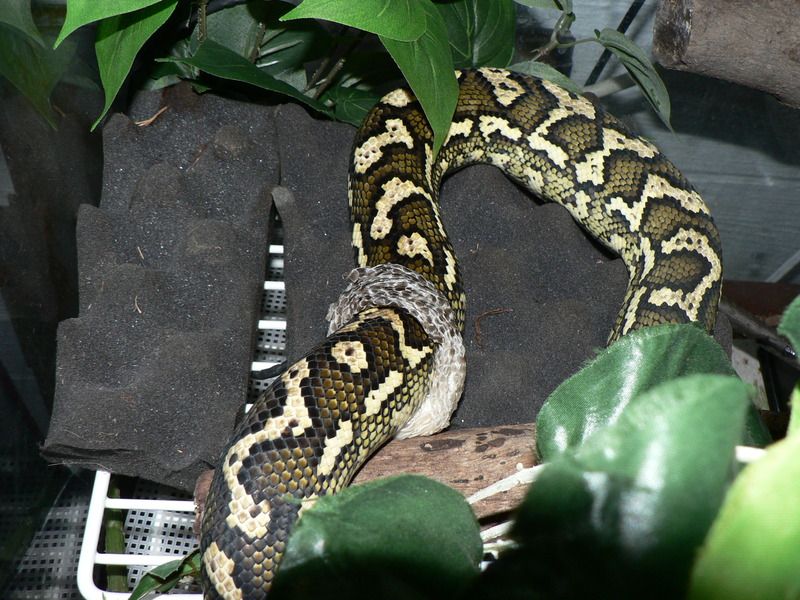 Couple months later escaped the 40 breeder and had a mousefest, had eaten 6 pregnant females and had the only male in the tub in coils when caught in the act. Switched to rats the following week, lol.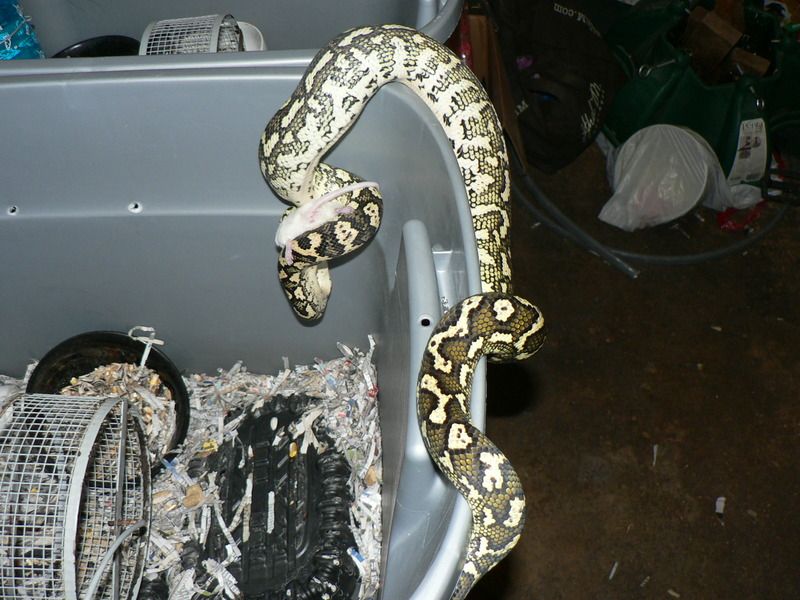 Having a relaxing soak after chowing down a rat last night.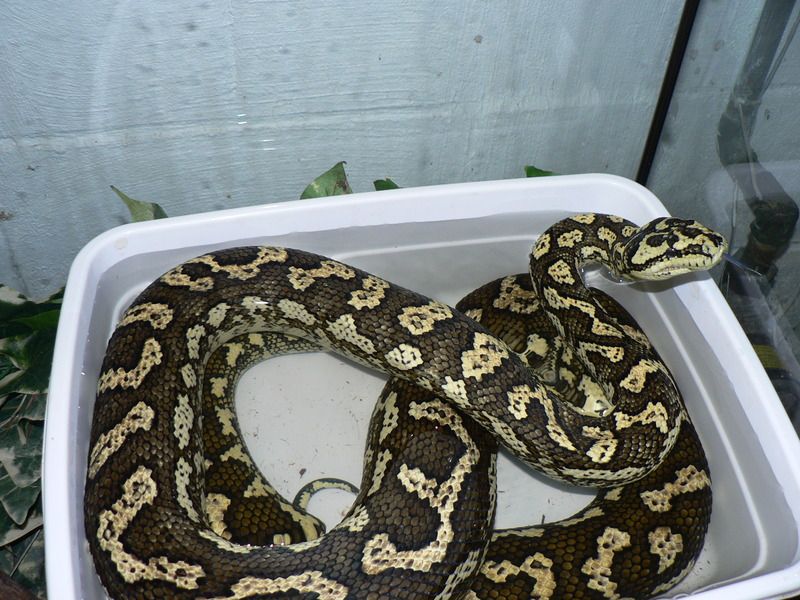 __________________
9.8 Dominican red mountain boas, 0.0.1 Jungle cross carpet python, 0.0.1 IJ carpet python, 0.1 jungle carpet python, 1.1 BCI, 0.1 Dumeril's boa, 0.1 thayeri kings, 1.1 climacophora, 1.1 Candoia, 1.1 prasina, 1.1 speckled kings, 1.0 bloodred, 0.2 Okeetee corn, 1.0 Woma python 1.1 black rat, 1.1 savu python 0.1 Boiga nigriceps, 0.1 Olive house snake.