Hello everyone,
After more than a few years of being herp-less I am starting to put together a 20 Long to eventually house a Mexican Black King Snake.
I did have a few questions as it starts actually coming together and I am probably going to add a few more along the way as it progresses.
This is what I have going so far. I still have more than a few items left to add, but sadly all of my funds can't go toward assembling this tank..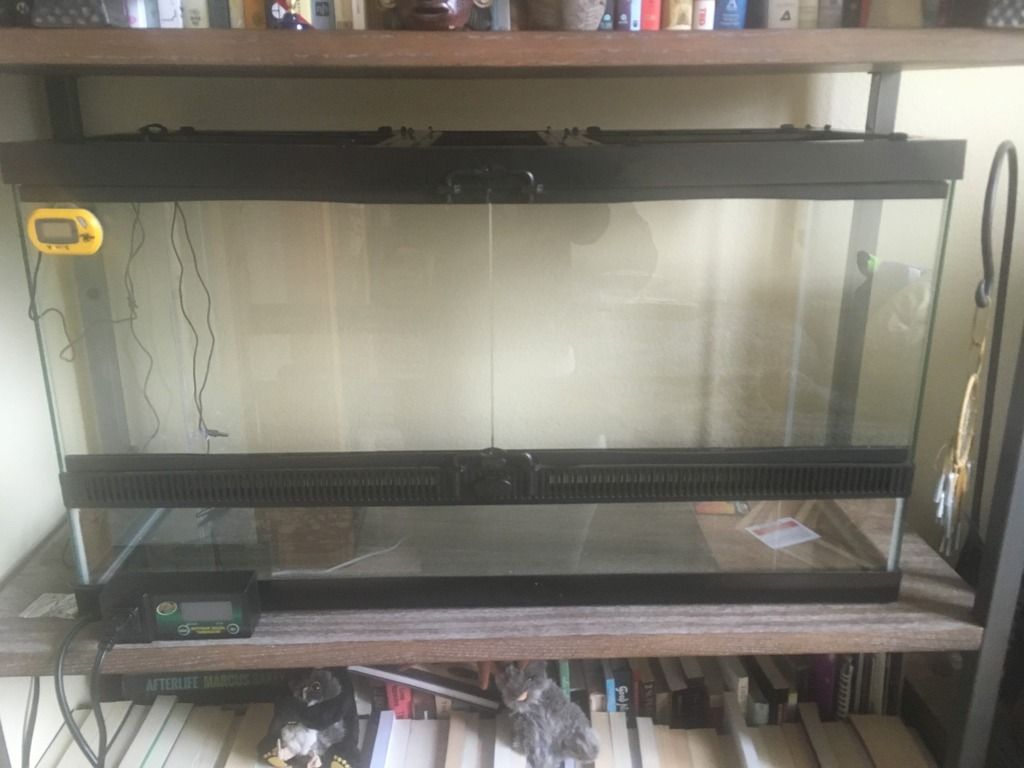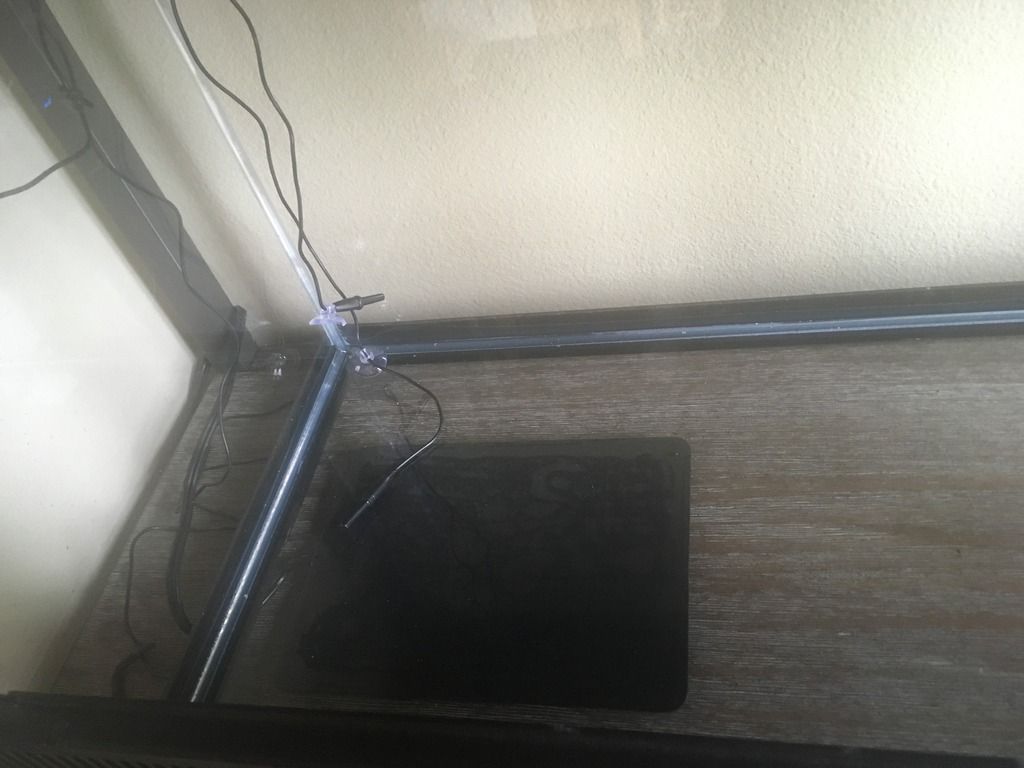 My Questions so far:
1) With the under-tank heating pad I was going to add a terrarium liner (preferable the brown one that Zilla makes just because the dimensions will that match the tank) and then add the actual substrate over the top of it. However this leaves me with the issue as how to attach it to the bottom of the tank so the snake can't get under it and still make it removable so I can take it out and clean it.
2) I have heard different opinions on whether or not Kingsnakes need UVB. The lighting fixture I was thinking of getting it the ReptiSun Terrarium Hood from Zoo Med (Also it anyone has an experience with this product I would love to hear about it because I have never used it before but it looks pretty spiffy.)
3) I am also not sure if a Kingsnake would require an extra heat source such as a heat lamp. I was thinking probably not, but something I should check into while still budgeting to put this together.
Some other products I was thinking of adding into the tank.
- Zoo Med Reptile Rock Corner Water Dish
- Zoo Med Aspen Snake Bedding
- Zoo Med Repti Shelter 3 IN 1 Cave
- Pieces of Grape Wood for climbing
- Something for a warm hide spot.
4) I was also looking into how I add some foliage into the tank, I had an old magnetic plant shelf but was sure a good live plant to add into the tank for a kingsnake. I was already planning to add a few of the Zoo Med Natural Bushy Mexican Phyllo to the walls but I have always had at least one live plant in my previous tanks and wanted to see if I could find something to match this biosphere.
5) I do have the little rubber feet on the bottom of the tank to elevate it for the heating pad, but if you think this is anything I should add between the shelf and heating pad?
I will probably have more questions later, but I figure that is a good thing in that my goal is to have well-rounded tank for my (eventual) snake.
Thank you for making it all the way to the end of this post. I would greatly appreciate any feedback from anyone on the questions listed, the products I would like to use, or anything else you think I have missed.